State Senate, District 28
---
---
Home
Press Releases
Amendments
Bills
Resolutions
Letters
Drafts
Guest Book
Campaign '04
---
Official State Legislative Site
Republican Members of the Senate
---
---
---
Email any comments and questions regarding the website to Twilight Technologies
A Leader For A Better Colorado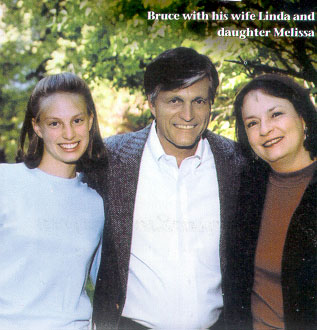 Bruce has lived in the Aurora Area for more than 30 years. He's an active member of our community. It's the kind of experience we need in the State Senate!

Bruce Cairns' Issues

Empower Parents in their Child's Education

Making Our Children's Schools Better and Safer
Enact performance-based pay.
Give parents more choices.
Expand charter schools.
Restore local control.
Better, more efficient funding.
Expanding and Modernizing Transportation
35 years business experience in the transportation field.
Build and repair roads within the current budget.
Eliminate traffic congestion in the southeast metro region.
Tax Relief for Working Families
Protect Colorado Citizen's Tax Restraints.
Oppose any new taxes or tax increases.
Cut Colorado's regressive state vehicle registration taxes, one of the highest in the nation.
Fighting Crime
Bruce will work hard to keep our communities safe. He supports stiffer penalties for violent criminals - and requirements that criminals serve their full sentences.
If you would like to know more about Bruce's vast experience and grassroots campain, or to volunteer or contribute, please call
Bruce's Home Office at (303) 693-6089,
the Capitol at (303) 866-3432
or email senate@brucecairns.org
Please Sign the Guest Book

---
"Bruce is committed to public service as evidenced by his work in the community. After knowing and working with Bruce for the past 20 years, I know that we can work together to promote responsible growth, improve schools and provide tax relief for Colorado families." - Governor Bill Owens
---